A Spring Cleaning Checklist for Sellers
Posted by Peter Farsai on Thursday, April 21, 2022 at 7:27 AM
By Peter Farsai / April 21, 2022
Comment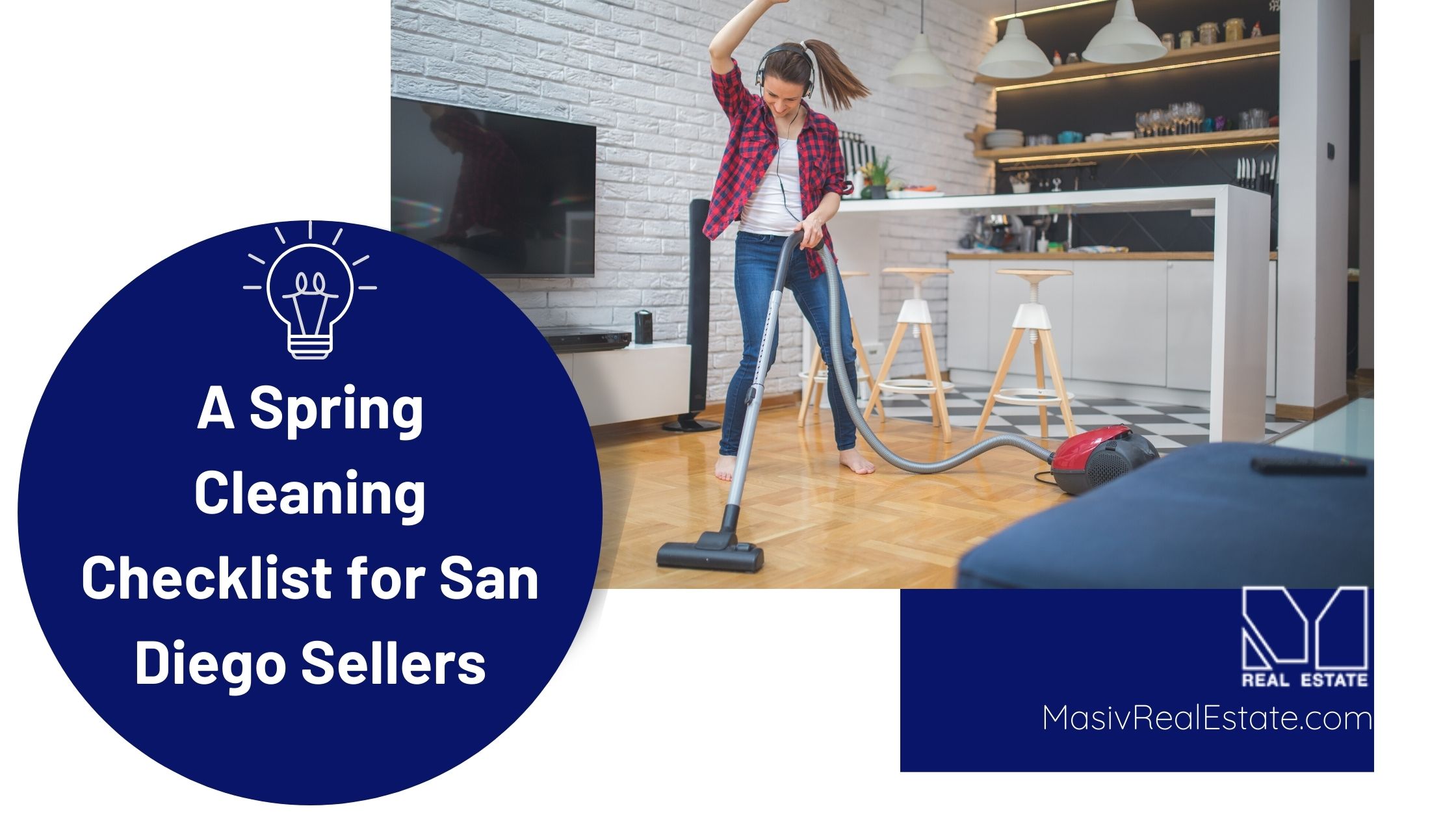 Spring is the peak season for selling a home. Right now in 2022 taking advantage of the spring season to list your home is highly beneficial as interest rates are rising and it's expected that buyer interest may cool down as they continue to rise.
The best way to prepare your home for selling success is to make sure it is as clean as possible. Here are some great spring cleaning checklist items to accomplish to have your home shown in its best light.
Items to Make Your Home Inviting
Open up all of the window coverings to let as much natural light in as possible. If you have blinds on your windows make sure not to just open them, but retract them all the way up for the most amount of light possible.
Check all lightbulbs in every fixture and replace them as needed. Not only do you want to have as much natural light as possible, but you also want to turn on every light in the home to help it feel as light, bright, and airy as possible.
Put away any personal items such as photos trophies and souvenirs. These items can bring the focus away from the home and towards the fact that people have made it their own space. You want the people walking through the house to see themselves living in it not your family.
Stage every room with a clear purpose. Staging is a great way to help encourage buyers to see the home's full possible potential. One way to help buyers envision being excited to live in the home is to give each space a purpose and to keep it simple and as uncluttered as possible.
Items that Help Showcase the Home is Cared For
You want to make sure that you clean every detail of your home, especially any vents and baseboards. This communicates to people walking through the home that not only do you clean the home but that you take the time to care for even the smallest areas.
Make sure to vacuum, mop, and sweep the floors as necessary depending upon the type of flooring that you have. A clean floor just does something to add to the overall feeling of a room. Especially if a carpet has fresh vacuum lines in it.
Use this time to get rid of anything that is not used. This is a great time to toss away items that are just hanging out in your home so you don't have to end up packing them up and hefting them in heavy boxes to your next home. A home full of clutter feels small and like it is lacking in storage space or that the homeowner did not take much time for upkeep.
Touch up any scuffed areas on the walls. It's always good to make sure the paint on the walls feels fresh. You could do this by applying a whole new coat of paint which is the easiest route. If you do not have the time or funds to completely repaint the home then you could opt for touching up any scuff marks.
Items that Boost Curb Appeal
The outside of your home is very important as it is the first thing that people see. If they walk up to the home and it is less than ideal on the outside before they even walk inside, they will already have decided to continue looking at other options.
A great way to get the outside of the home clean is with some power washing/pressure washing of outdoor surfaces, especially any walkways.
Clean the windows. This may not seem like it will go noticed but when all of your window coverings are open and letting in as much light as possible it will easily be seen.
Give your landscaping a little bit of a freshening make sure the lawn is mowed and trees and shrubs are trimmed and flowerbeds are weeded. If you want to give a little extra you can plant a few flowers that offer a nice pop of interesting color.
Give special attention to the front door as this is the area that welcomes buyers in. Make sure that the front door is clean, all of the light fixtures are free of dirt and cobwebs, and the front porch or steps are nicely swept. This will go a long way to communicate a clean and well-taken-care-of home.
For more great tips on getting your home ready to sell or for all Downtown San Diego real estate, contact us below at any time. Let's get your home sold!